The Moo Story
Moo Brew was started on a whim: David Walsh—professional Tasmanian gambler, eventual builder of Mona—got a little drunk somewhere in eastern Europe, found a bottle he liked, and decided to build a brewery to fill it (as you do). He did already have a foot in the pond of booze, having bought one of Tasmania's oldest wineries—Moorilla Estate—in the nineties, so a brewery probably made sense as well.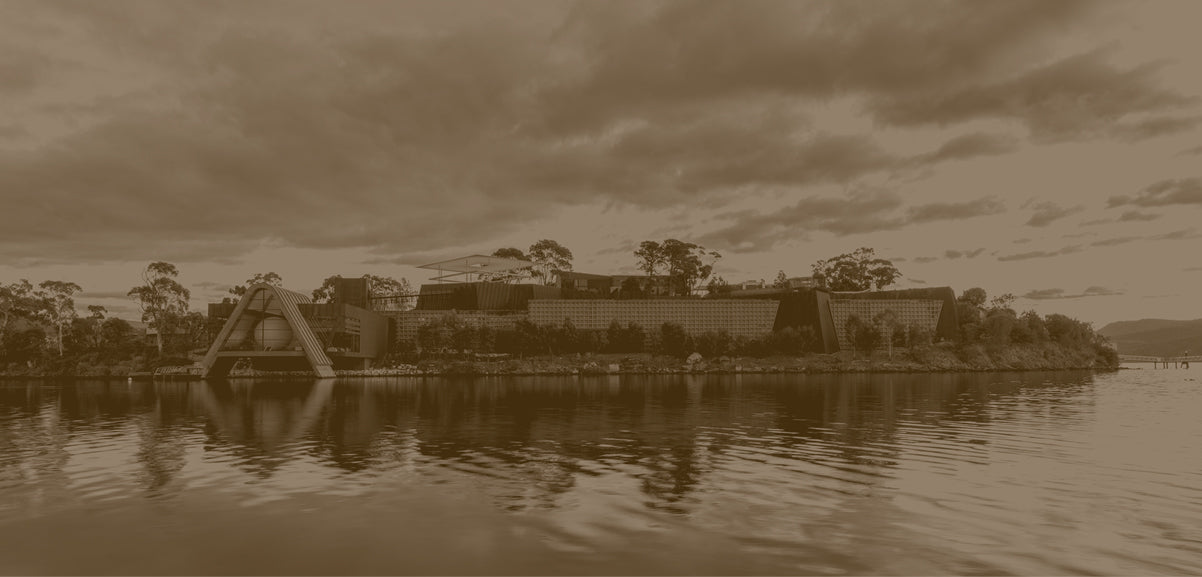 The brewery was initially built on site at Moorilla (which David called Moo Land—hence Moo Brew). It was very fancy, very small, and quite weird, but it was built with quality and local-ness in mind—Walshie wanted Moo to be a bit of a middle finger to the idea of 'Tasmanian' breweries being owned by monster national (or international) companies.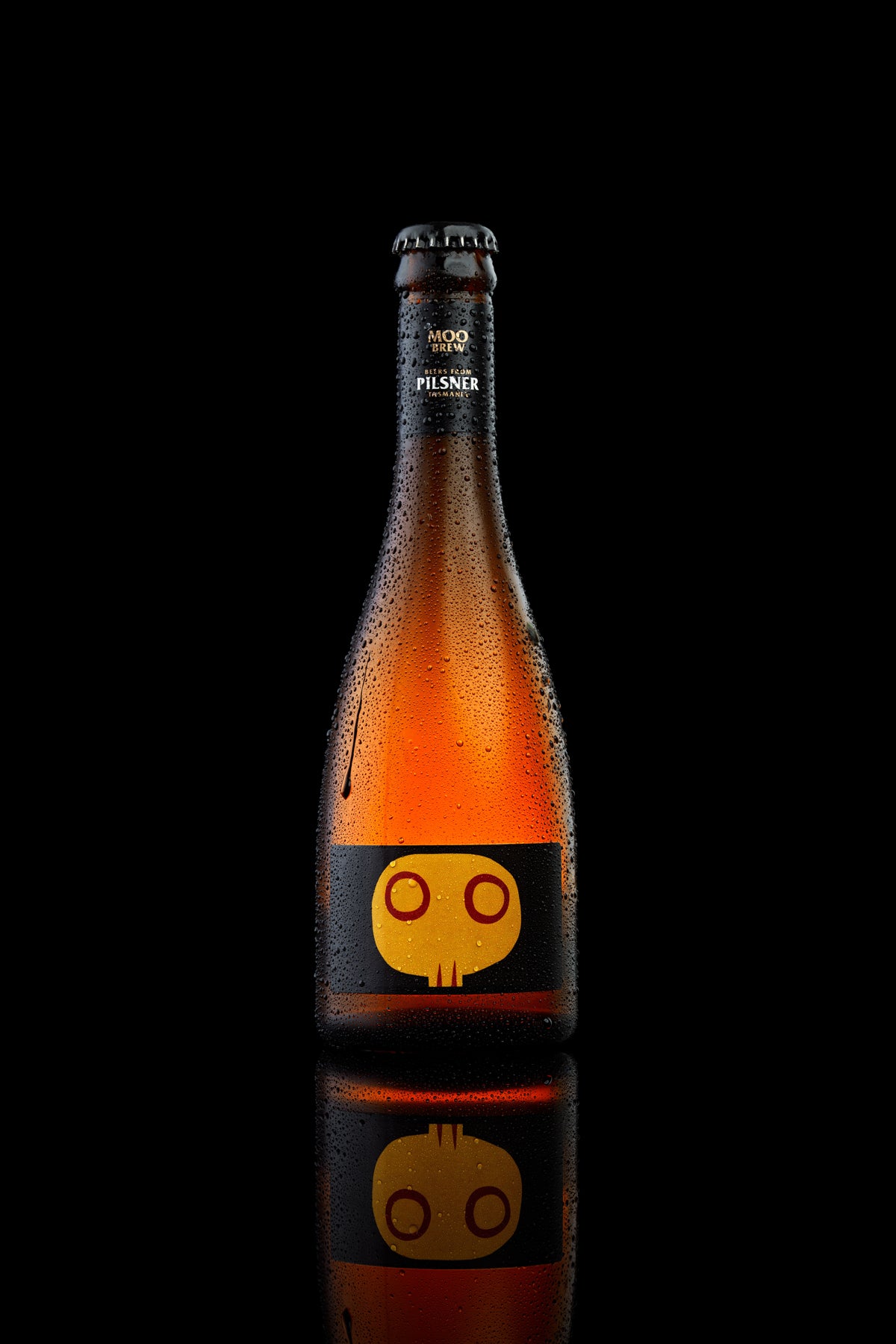 Quite a few things have changed since then, but our core DNA (a little arty, little weird, but mostly just keen on making good beers) remains.

The Bridgewater Brewery
One of the biggest changes since the early days is that we've moved out of the original brewery (which is now a laundry), and into a large concrete cube in Bridgewater. Here we've been able to spread our beery wings, growing to become Tassie's largest craft brewery, as well as picking up a fair few awards, plaudits, laurels, etc. (if you're into that).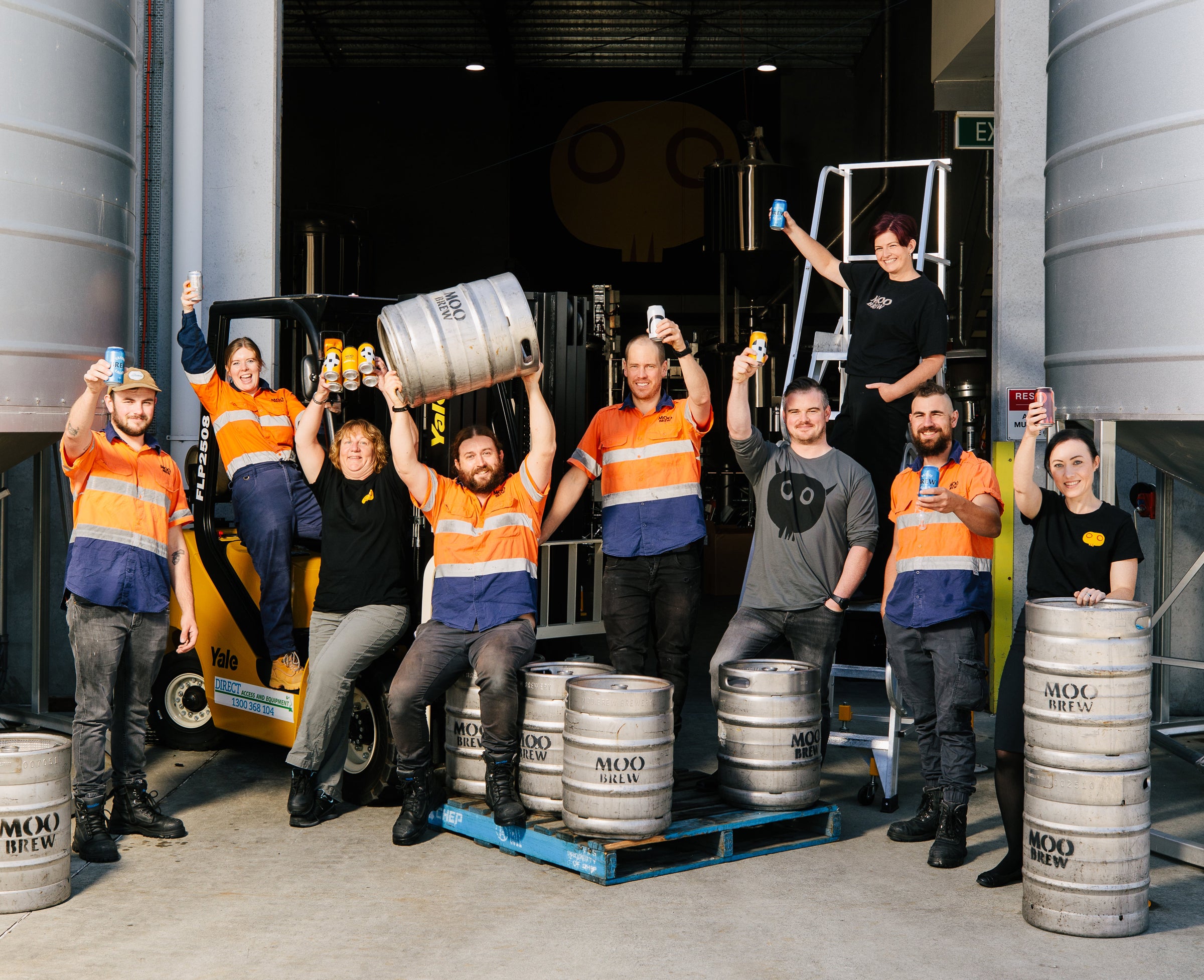 Since moving to Bridgewater we've also had one changing of the guard at Head Brewer: Jack Viney (who's been with us since 2014) moved up to take the reins in 2020. With a keen eye for experimentation and limited releases (while keeping the classics up to scratch), things are looking very bright for the future on the brewing front. On the business side, we were lucky enough to lure all-round operational legend (and beer fiend) Lauren Sheppard over from the world of wine to become our General Manager. She keeps us pointing in the right strategic direction and makes sure we don't run out of beer. Bloody bright all round, really.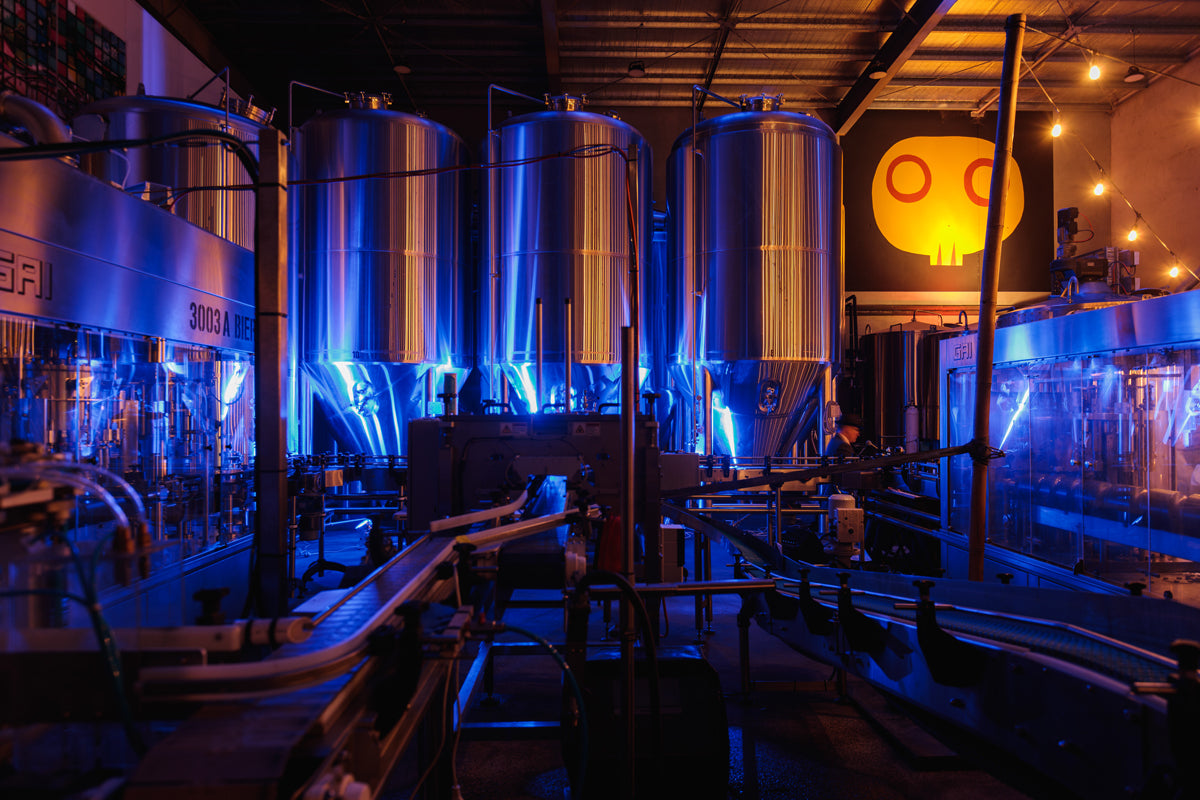 You can book yourself in for a tour and tasting at Manky Sally's.