Seven champion breweries. Five hops. One huge Hazy IPA.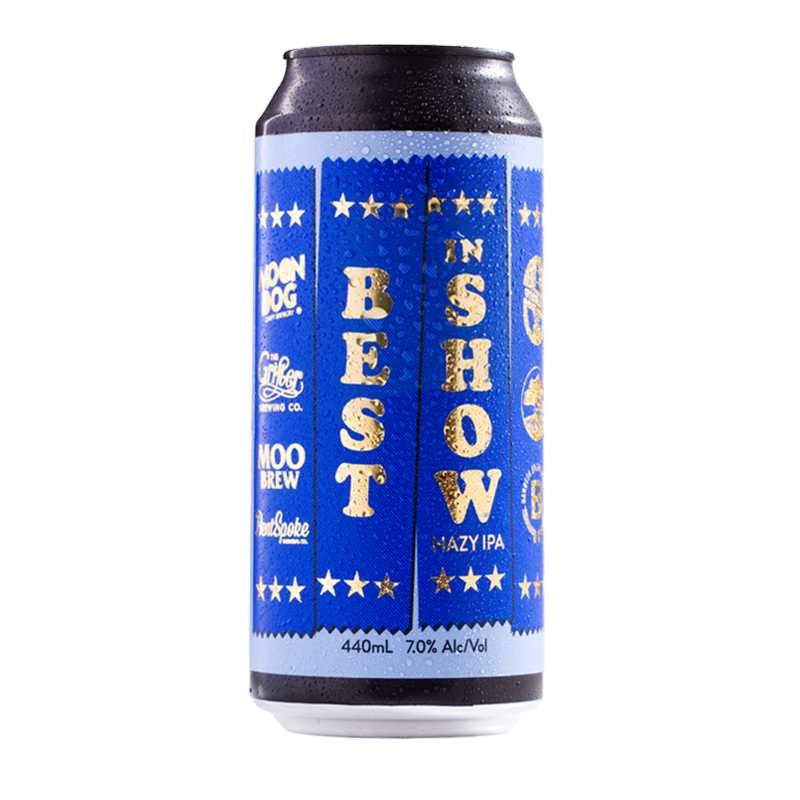 The Stats
ABV: 7.0%
IBU: 40
Hops: Salvo Trident Blend, Eclipse, Citra, Idaho 7

Style
Big ol' Hazy IPA. Boatloads of hops (delivered in a wildly complex regime), smooth malt bill, punchy booze content.
Flavour nonsense
Drinks a lot easier than the ABV would suggest, with ample fruits (tropical, citrus, stonefruit) and tidy malt notes that keep the whole thing rocking to a full-bodied finish.
Canned Facts
We're calling this Australia's biggest-ever beer collaboration. It probably is.