Hefty stouts (2 x 4 packs), nifty shirt, glass to store the shirt in.
RRP $174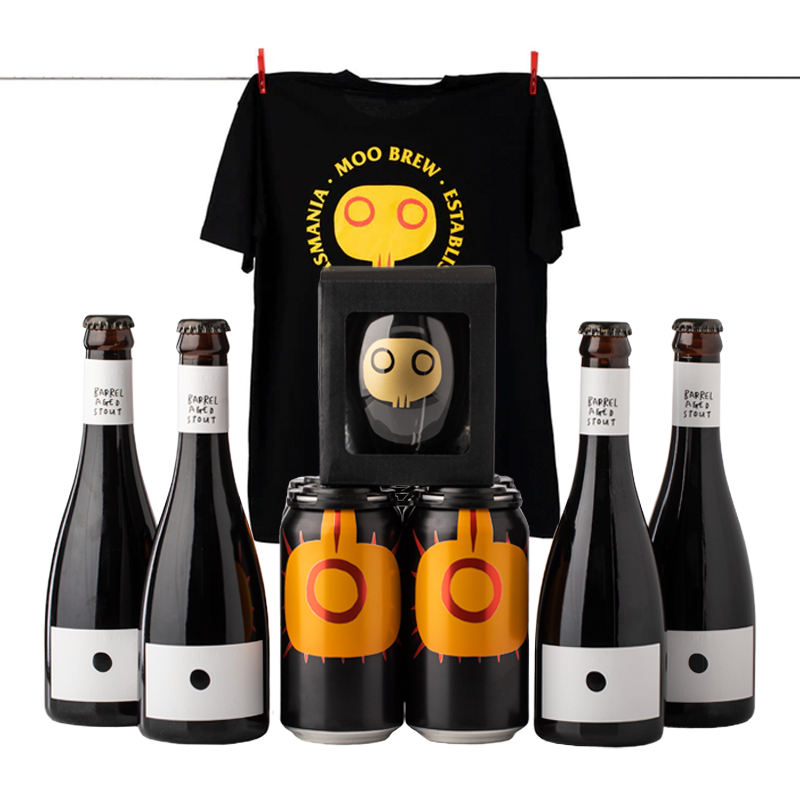 The Stats
ABV: 0.0%
IBU: 0
Hops: Various
Style
Side-by-side stout tastings beckon. Trick is to say 'you can really see the oak influence,' and nod a lot.
Flavour nonsense
In all seriousness, though, it's fun to taste the OG and then see how much it changes after a year in a barrel.
Canned Facts
Add a splash of stout when washing the shirt and it'll never fade. Promise.